Taxpayer Concerns, Questions & Frustrations
May 2018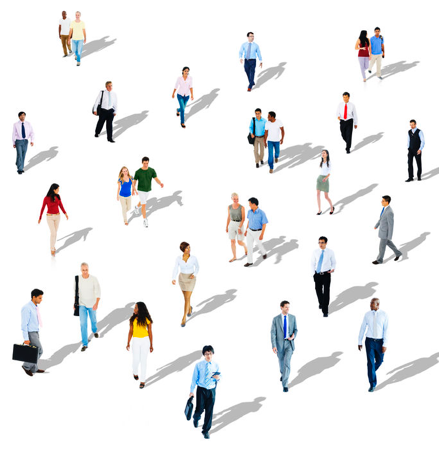 The one word that describes the clients served by Blair + Assoc is diverse. We are pleased at the opportunity to serve the tax and financial guidance needs of individuals as well as small business owners and managers.
This diversity results in a broad perspective on what taxpayers tell us of their concerns, questions and frustrations in the conduct of their fiscal lives. So in this issue of The Blair Bulletin we'll share the main issues that seem to be somewhat pervasive during this most recent tax season in the hope that some or all will resonate with you and your own experiences. What follows is presented in two broad categories of our client base – individuals and small businesses.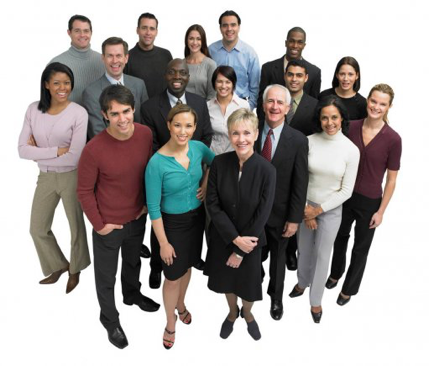 Individuals
Our individual taxpayer clients evidenced three areas of concerns, questions and frustrations.
• Status of their tax refunds
• Effect of the new tax law on their paycheck and tax bill
• Side-hustles and the new tax law
Tax refunds: The IRS issues more than 9 out of 10 refunds in less than 21 days. So if your refund has not been received in that time-frame visit the IRS Where's My Refund? Tool to view the most up to date info regarding your refund.

You will get personalized refund information based on the processing of your tax return plus an actual refund date as soon as the IRS processes your tax return and approves your refund.
The effect of the new tax law on their paycheck and tax bill: You may be one of the many Americans who began to enjoy an increase in their take-home pay as a result of revisions in tax tables effective January 1 of this year. What's important for you is to check to see that the amount your employer is withholding from your paycheck, based on the new tax tables, is sufficient to cover your anticipated taxes for 2018.
Here's a valuable resource. Access the IRS Withholding Calculator, a simple-to-use tool, to estimate your anticipated tax bill for 2018. Then decide whether you want your employer to change the amount being withheld each pay period. To tell your employer how much you want withheld and submit a new Form W-4.
So don't delay. Use the Withholding Calculator and if you have any questions or concerns,
Blair + Assoc stands ready to help. Call or email … we'll respond promptly.
Side-hustles and the new tax law: The new tax law provision for the 20 percent pass-through deduction can provide a major benefit for freelancers and gig economy workers. That may prompt you to seek a side or part-time business to supplement your income. Before you make that leap, or even if you already have, there are definitions, restrictions and limitations based on your taxable income and the industry in which you work. Click here for a more detailed discussion.

Small Businesses
Our small business clients voiced two major concerns:
• Difficulty in hiring good people
• Impact of technology on retail establishments
Difficulty in hiring good people: Over and over again, we heard the small business owners' lament that it was extremely hard to find good people … particularly when there is a gap between the skills and experience of candidates that don't match current job requirements. That often is the case when recent advances in technology are part of the requisite skill sets.
So we checked around and found that it is not just our clients who are laboring with this dilemma. Most small business owners report their biggest employee problem is not retention, motivation or time-wasting on Facebook. The challenge is finding good ones in the first place.
And that is borne out by a Robert Half survey that indicates 60 percent of small business owners concur that simply finding skilled workers to do the job is their chief frustration.
Even with the rebound of the economy and a concurrent reduction in the unemployment rate, there are still unemployed, underemployed or workers looking to switch jobs. Admittedly, a compounding factor is that some candidates have been out of the work force so long that their skills have withered. Others, even those with jobs, haven't kept up with the rapid pace of workplace change – read technology.
However, from our research for many small businesses the problem is not the kind of workers that are out there, but the way employers approach hiring. In contrast to big companies, small businesses don't enjoy the hiring assets of a huge HR division, brand recognition and clear-cut pathways for employee advancement. In the absence of a skilled recruiting staff, the advantages of working at an entrepreneurial business may not be readily apparent.
Back to Robert Half for a moment and its finding that 49% of small and midsize business owners and managers said most employers underestimate the complexity of the hiring process; 65% cited problems with their process.
So honing in on that issue alone, we offer the following five resources to help small business owners refine their hiring process and concentrate on resources and strategies that are most likely to yield success in bringing aboard quality talent.
• 29 Creative Ways to Find Employees Online & Off
• Recruiting and Hiring Top-Quality Employees
• The Top 4 Hiring Challenges Small Businesses are Facing
• 7 Hiring Challenges for Small Business Owners
• 5 Small Business Hiring Challenges and How to Overcome Them
Impact of technology on retail establishments: Jeff Bezos had the vision for Amazon and created the technological tsunami prototype that is revolutionizing the world of retailing. That said, from our perspective the whole concept of high tech/high touch will still hold sway in attracting, satisfying and retaining enduring, profitable retail customer relationships.
So here are three expert reports on the subject of changes in retail as a result of technology, the internet and consumer preferences. We offer the following resources with an excerpt from each to whet your appetite to know more.
• 6 Ways Retail Technology Is Changing the Future of Online Shopping
According to the 2017 e-commerce trends, over 51% of Americans prefer shopping online. The lucrative nature of the e-commerce market is attracting an increasing number of businesses to this domain. Here are six ways in which digitization and retail technology are changing the future of online shopping:
• This Is What The Retail Industry Is Talking About Now
Even more important than the sales associate and the technology is what the great staff and great technology are being used for. With all the focus on the latest software, it's easy to forget that the essence of a great store isn't technology, it's about helping consumers to buy.
• The Future of Retail – How Technology Will Change the Way We Shop
81% of shoppers research online before making a purchase. Those customers are becoming increasingly wary of the marketing that they interact with. According to Nielsen, confidence is declining rapidly in television ads (down 24%), magazines (down 20%), and newspapers (down 25%). Increasingly, consumers are relying on a variety of sources and their own research and intuition to decide what to buy.
Summary
So there is a lot going on out there in the world of wage-earners, independent contractors, small business hiring managers and retailers. All of these issues will have financial and tax ramifications.
As ever, Blair + Assoc stands ready to help!
Give us a call or an email. We'll respond promptly.