Or Maybe You've Already Made That Decision
June 2017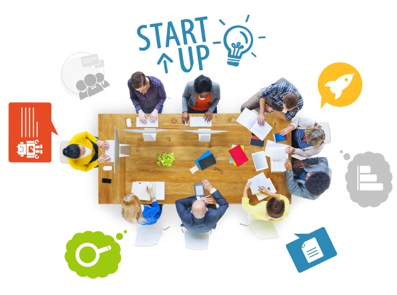 You, like many others, may be attracted to the idea of being your own boss, striking out in the business world with a new or unique product offering and the potential for financial success. Starting your own business, becoming an entrepreneur, can deliver on all of the above ... or result in a disappointment that could have been avoided.
In no way is the intent of this article to dissuade you from your dream to own your own business! Your entrepreneurial vision is to be applauded. What follows is to take a look at the "how-to" steps of starting your own business ... but not until the all important question of "Should I?" is answered in the affirmative.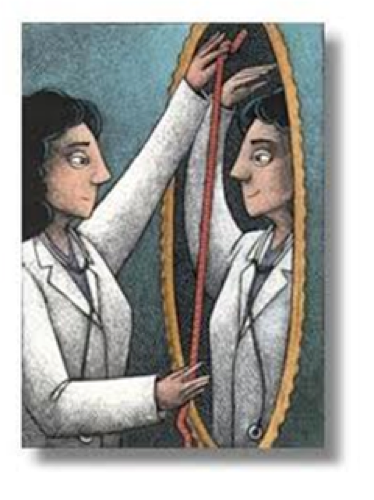 Reality Check
Yes! Thoughts of being your own boss and a business owner can generate some pretty heady emotions ... captain of your ship, independence and making an impact through the creativity you express in your product or service offering. OK. Now let's take a deep breath and talk through some of the planning and plain hard work it takes to be a successful entrepreneur.
Some considerations and questions to ask yourself:
• As the business owner, you call the shots ... all of the shots! That means some (many?) tough decisions that involve risk. Are you game for taking calculated risks regularly?
• If you are currently an employee, it's likely that you have team-members and support staff that you can call upon for assistance and collaboration. Are you prepared to take on multi-tasking to perform functions that in the beginning stages of your business you cannot afford to hire help to implement and that may be boring or distasteful?
• The typical entrepreneur puts in far more hours than an employee. That is likely to be quite rewarding as you are building an asset that you own. That said ... are you and your family willing to accept the likelihood of long hours, missed weekends and delayed quality time together?
• If you have primarily an operations or technical skill work background, are you prepared to acquire and exhibit the "people skills" required to deal with selling to customers, managing employees and negotiating with vendors, landlords and bankers?
Of course the foregoing is not meant as a fully comprehensive list of concerns and introspection, but will help you to consider business ownership from several different perspectives to determine your candidacy to be an entrepreneur.
Ready to Press On With Starting Your Business
OK! You've gone through your self-examination and are convinced that business ownership is for you. But, wait! Don't give up your day job (if you have one) and don't move another step forward until you create a written business plan.
To paraphrase a well-known quote ...plans are useless, but planning is indispensable. Once you get started, your plan will be subject to frequent revisions in response to the constantly changing realities of market conditions. However, you need a base-line to work from and a written business plan will give you an initial compass to steer by.
By the way, the emphasis is on written. That will force you to think as an investor or banker and evaluate what will be necessary to initiate a rational plan of action. Think of it this way. If you are going to finance your venture personally, then you are the "investor" who must be convinced that this is a feasible commercial undertaking. On the other hand, if you will need to seek financing, you will have a well thought out roadmap to present to potential funding resources.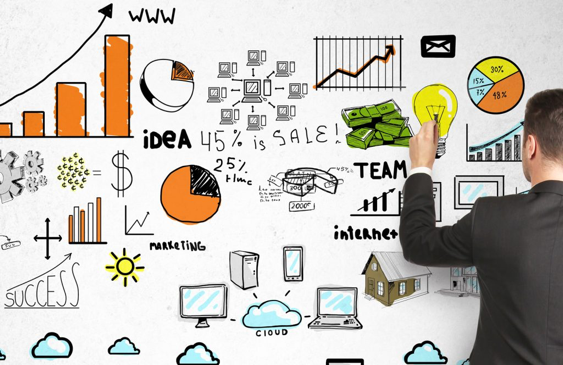 Your Written Business Plan Content
Here's an outline of the content to be included in your written business plan. Start with a 3 year horizon of planning. As said before, it will become a living document, but will shape the route you intend to take to create, sell, deliver and service your offerings ... plus grow revenue and profits in the process.
• Executive Summary – Snapshot of your business plan
• Company Description – What you do; markets served; unique value proposition
• Service or Product Line – Description, customer benefits
• Market Analysis – Research of industry, market and competition
• Organization & Management – Initially and as the business grows
• Marketing & Sales – Marketing and sales strategies
• Financial Projections – Key for you as "investor" or third party funding resource
Note: Be sure to seek guidance from your accountant regarding self-employment tax consequences.
• Funding Needs – Start up expenses, cash flow shortfalls, contingency funds
The exercise of writing your business plan will also reveal areas of strengths, weaknesses, opportunities and threats to the launch of your enterprise. Now is the time to anticipate and capitalize on the positives and mitigate any negatives that you may discover.
Ready to Launch
You've satisfied yourself and all other stakeholders that your proposed venture has "legs". That means it's time to initiate the steps necessary to form your business and put the required infrastructure in place to become operational.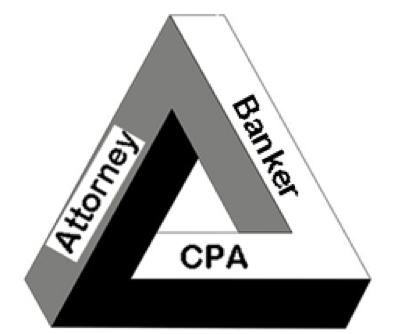 The services of a support triangle are essential, i.e. your attorney, accountant and banker. Your attorney and accountant will be indispensable in counseling you on the ideal business structure, regulatory compliance, financial reporting and tax aspects of your business. Your banker will offer valuable guidance on financial management for your commercial and personal protection.
You will experience the following 6 steps in preparing to launch your venture.
• Choice of business structure: Your attorney and accountant will discuss with you the options and alternative benefits of a business formation best suited for you, e.g. sole proprietorship, LLCs, General Partnership, C & S corporations.
• Register your business and its name: This will include a search to make sure your company name is not already taken in your state and register any trademarks with the federal government.
• Apply for tax numbers: Somewhat similar to Social Security, your business will need both federal and state identification numbers.
• Obtain licenses: If your business requires special permits or professional licenses you must apply and obtain them from the issuing agency.
• Open a business checking account: Always have a business checking account to ensure you are able to separately account for your personal and business transactions.
• Locating your business: Make sure your preferred location is zoned for your business. Also, your attorney should review the lease agreement before signing.
Now ... Go To Work!
Summary
Yes ... lots to consider, do and comply with. There is every reason to believe it is not a "do-it-yourself" endeavor.
As ever, we're here to help you navigate the thought processes, planning and regulatory shoals. Just give us a call. We'll respond promptly.