2023 Tax Rebate Plus, Increased Standard Deduction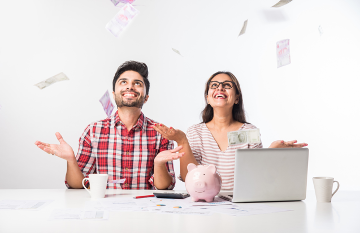 You May Receive a Check from the Commonwealth and Wonder Why!
Virginia 2023 State Budget Approved

Six months overdue, the Virginia budget was finally approved by lawmakers on Wednesday, September 6, 2023. The compromise budget legislation is the result of lawmakers, urged by Governor Youngkin, returning to the negotiation table after months of deadlock. The politically divided Virginia General Assembly approved the long-delayed budget … voting in an unusually fast-paced special session.
Gov. Glenn Youngkin said "I appreciate the hard work of the General Assembly and our budget conferees to send a budget to my desk,". "While the process took longer than needed, more than $1 Billion in tax relief is on the way to Virginia veterans, working families and businesses."
"I'm really pleased with the budget we have before us today. The negotiations have been very intense and very extended. But the outcome is both fair and balanced towards the priorities of both the House and the Senate," said Democratic Sen. Janet Howell of Fairfax County, who co-chairs the Senate Finance and Appropriations Committee.
House Appropriations Chairman Barry Knight, R-81st District, said it was a "bipartisan, bicameral compromise" Republican Sen. Steve Newman called it "as fiscally responsible a bill as I've ever seen."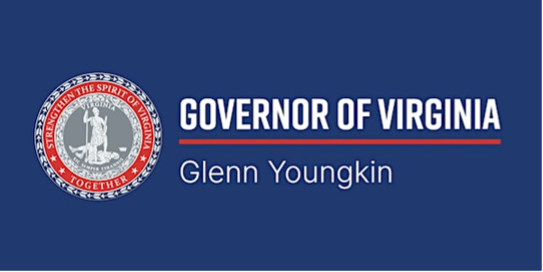 The budget was forwarded to Governor Youngkin's desk for review pending his final signature. Consistent with the shared consensus among lawmakers, he signed the budget on Thursday, September 14, 2023, without any requests for revisions or amendments.
Two Primary Benefits for Virginia Taxpayers
Number 1 – Tax Rebates:
Included in the budget is about $1.05 Billion in tax reductions for eligible Virginians in the form of one-time tax rebates. Qualifying individual taxpayers will receive $200 … joint filers, $400. Virginia issued similar rebates for the 2022 tax year, sometimes referred to as "stimulus checks" … returning massive budget surpluses to eligible residents.
Taxable or not? … That is an obvious next question. Most taxpayers receiving state tax refunds do not have to include the state tax refund in income for federal tax purposes. As a general rule, taxpayers who choose the standard deduction on their federal income tax returns do not owe federal income tax on state tax refunds for the 2023 tax year, according to the IRS.
That said, there could be some exceptions particularly in cases where taxpayers itemized deductions. As ever, be sure to consult a trusted tax professional before you file your 2023 federal income tax return.
Number 2 – Increased Standard Deduction:
The Virginia standard deduction is increased for the 2024 and 2025 tax years. Single filers will enjoy a $500 bump in their standard deduction … from $8,000 to $8,500. Joint filers will benefit from a $1,000 increase … to $17,000 from current $16,000.
Quick List of Other Budget Provisions

• Sales tax holiday reinstated;
• $645 million in aid for K-12 public education;
• Fund behavioral health initiatives including new crisis-receiving centers and stabilization units;
• $200 million in new resources for economic development-related site acquisitions;
• $62.5 million in additional funding for college financial aid;
• $12.3 million for the Virginia Employment Commission to help address the unemployment appeals backlog and support call centers;
• $250,000 to establish a Department of Corrections ombudsman within the state's watchdog agency;
• State Corporation Commission to continue a widely supported reinsurance program that reduced premiums this year.

The above presentation is meant as an overview only.
Give us a call and we'll quickly help you with questions.